Next Board Meeting --September 5, 2018
at Dennys on Shaw and Willow 4:30 -- 7:30 PM

Next General meeting will be
For August we will be meeting in Veteran's B
August 8, 2018 from 7-9 PM

Clovis Veteran's Memorial District. 808 4th St, Clovis, CA 93612
The General meetings are held the second Wednesday of each month except November, December and January
from 7:00--9:00 PM at the Clovis Veterans Memorial District, 808 4th Street, Clovis, CA 93612

Board meetings are held from 4:30 - 7:30 at the Dennys on Shaw and Willow in Clovis.
Members and guests are always welcome.
2017 Artist Demonstrations
March- Sandy Kowallis
April - Karleen Kostew
June - Bill Davis (aka Trowsers Akimbo)
July - Bonnie Doyle
August - Critique by Dennis Lewis (bring a painting!)
September - Drawing with a live model (please bring your own materials)
October - To Be Announced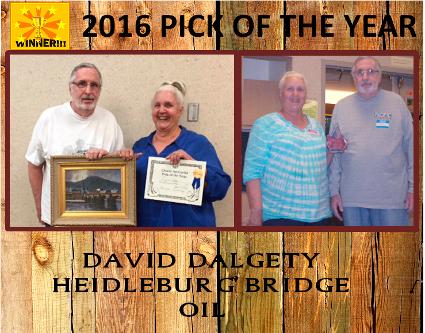 2015 Pick of the Year

2014 Pick of the Year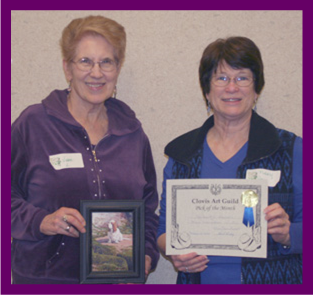 Hubert's Heaven
Oil by June Livingston
2013 Pick of the Year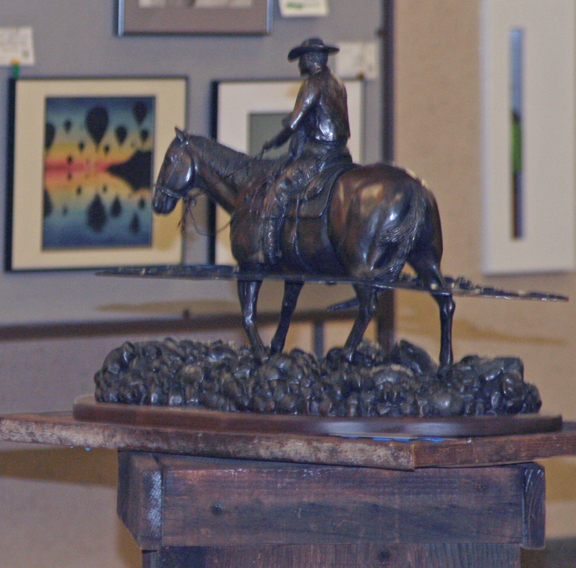 Crossing The Kings
Bronze by Mike McMullin
Mike McMullin—Extended Trot—Bronze Sculpture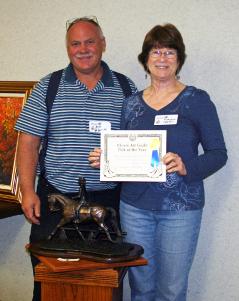 Pick of the Month is the Guild's way of supporting our members efforts. At the end of the year, all 1st place winners are invited to return and be chosen as Pick of the year.