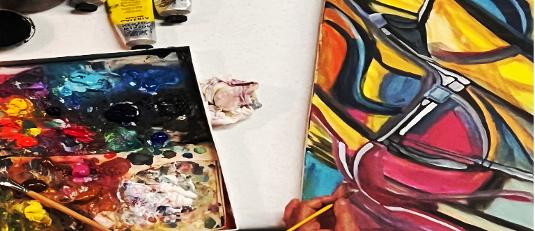 Clovis Art Guild Officers

CAG@colvisartguild.com

President
Gail Daley (559) 960-2428

Vice President
Shirley Lindgren (559) 255-0826
Secretary
Meganne Gore (559) 255-2146

Treasurer / Membership
Alice Sutton (559) 787-2386
Webmaster
Jim Morris (520)262-8584
For web site updates email:
califmorris@gmail.com
Membership is $30 per year. Come to a meeting and fill out an application form with your membership fee. Anyone interested in art may join.


MEETINGS ARE AT:
Clovis Veterans Memorial District
Patriot Room
808 4th Street
Clovis, CA 93612
SECOND WEDNESDAY OF EACH MONTH
EXCEPT NOVEMBER, DECEMBER & JANUARY
7:00 PM - 9:00 PM
Map to the Clovis Veterans Memorial District Building

808 4th Street Clovis CA 93613
© Clovis Art Guild 2022. All rights Reserved.