OLD WEST & RODEO ART SHOW
CLOVIS ART GUILD'S APRIL 2022 OLD WEST & RODEO ART SHOW WINNERS
JUDGE: SUZIE STACH
BEST OF SHOW
404 Debora Pepin Breaking Storm Pastel
MARY KRAUSE Award
403 Debora Pepin The Long Shadows Pastel
OILS
Award # Artist Title Media
1st 105 Becky Matli Yosemite: The 3 Brothers OIL
2nd 102 Linda Oberquell Serenity OIL
3rd 103 Diane Breuer The Kid OIL
HM 1 101 Linda Oberquell Eucalyptus OIL
ACRYLICS
1st 209 Mary Fotheringham Remi ACRYLICS
2 nd 207 A.j. Sutton Twilight ACRYLICS
3 rd 208 A.j. Sutton Rain Clouds Parting ACRYLICS
HM 1 213 Ellen Nelson Splash of Colors ACRYLICS
HM 2 205 Christan Roy Mt. Whitney From ACRYLICS
The Alabama Hills
HM 3 206 A.j. Sutton On The Way To Idaho ACRYLICS
WATERCOLOR
1st 310 Deanna Bristow Blossom Fantasy WATERCOLOR
2nd 304 Elizabeth Olive Spring WATERCOLOR
3rd 303 Elizabeth Olive Feathers WATERCOLOR
HM 1 305 Marilyn Torchin Back Road WATERCOLOR
HM 2 309 Deanna Bristow Heading To Black WATERCOLOR
HM 3 308 Jeanne Naito Enamelware Monochrome WATERCOLOR
COMBINED CATEGORY
PASTEL/DRAWING/GRAPHICS/MIXED MEDIA
1st 403 Deborah Pepin The Long Shadows PASTELS
2nd 503 A. J. Sutton Sassy DRAWING/GRAPHICS
3rd 401 Diane Breuer Patience PASTELS
HM 1 602 Marilyn Torchin Celebration MIXED MEDIA
HM 2 601 S. V. Lindgren Dane's Iris MIXED MEDIA
OLD WEST, RODEO & THE WESTERN WAY OF LIFE
1st 805 David Dalgety Let's Ride OIL
2nd 807 Deanna Bristow Heading In WATERCOLOR
3rd 801 Roberta Davis Bull Pen WATERCOLOR
HM 1 803 Lola Nelson Fall Hunt OIL
GENE BUTLER STUDENT SCHOLERSHIP PROGRAM
Megan Shaeffer "Slender Man in a Maze" Acrylic
Art Instructor Mr. Korac Fresno Christian High School
MINIATURE WORKS FINE ART SHOW
There will not be a MINIATURE WORKS FINE ART SHOW this year due to remodeling of the venue.
SUNNYSIDE LIBRARY GALLERY
MEMBER EXHIBIT
Art Receiving For EXHIBIT
Exchange is done every two months on the third Wed at, 11AM. 5566 E. Kings Canyon, Fresno, CA 93727 (SW Corner Clovis & Kings Canyon) in the Quiet Room. For more information, contact Gail Daley gaildaley2295@comcast.net or phone 960-2428
NEXT RECEIVING DATE WILL BE JULY 20 AT 11:00 AM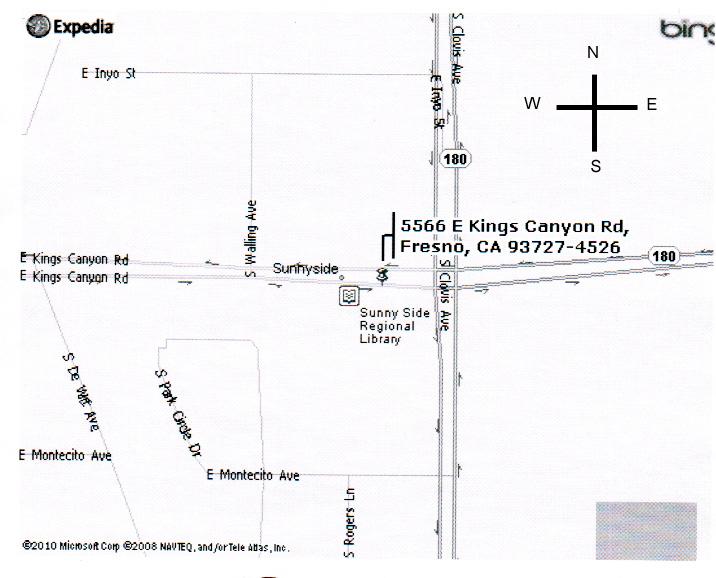 SUNNYSIDE GALLERY HANGING REQUIRMENTS
All Art must be framed or gallery wrapped with a wire hanger (ends must be taped or sleeved). Please see the hanging standards as shown on our website: www.clovisartguild.com
Please Note: Art is in reach of library patrons. Artists must be prepared to assist with hanging. Display cards will be provided. Artists may bring up to six (6) paintings. We will try to hang everything brought but due to the size of the room it might not be possible.
Art may be original paintings, classwork,or artistic photographs.
New art is put up every two months on the the 3rdWednesday of the 2ndmonth.
For more information, please contact gaildaley2955@comcast.net or phone 559-960-2428, or Alice Sutton at 559-787-2386.
Not yet a member? You may join at receiving. Membership dues are $30.00/year. CLICK HERE to download membership application
© Clovis Art Guild 2022. All rights Reserved.